Skip navigation bar and go to contents
Museums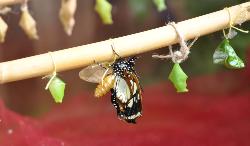 The territory of the Province of Middle Campidano offers a wide and varied range of museums. Visiting local museums means finding out the history, monuments, traditions, usages and customs that have been characterizing these places. These microcosms can disclose a past whose deep footsteps are revealed by the innermost, authentic soul of its lands. Ancient tools of daily use in houses and fields, workplaces and artisan workshops, costumes, musical instruments, archaeological finds etc.: such items and works of art tell us about local human/social history and geography.
In addition, a few uncommon, quite singular museums appear in the old centres to complete the cultural offer with interesting opportunities of intense discovery.
Arbus, Museum of the Knife


The Museum, privately owned, has been organized inside an ancient 18th-century house. The exhibition is structured into four rooms: the first one displays traditional Sardinian knives, including a few remarkable creations of the 16th century...