Literature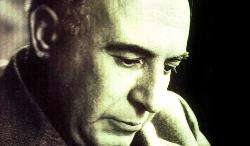 The Middle Campidano is characterized by a prosperous literary production. Local writers have contributed in describing this corner of Sardinia, its history and landscape. Among the most well-known names is Giuseppe Dessì, from Villacidro, author of the novel Villaggio d'ombre and winner of 'Strega' Award in 1972. In the above-mentioned work, characters' lives are set against the backdrop a territory called Parte d'Ispi by the writer, referring to various villages of Middle Campidano (Villacidro, Guspini, Arbus..) linked to the history of the island and of Italy as well.
A writer and a 19th-century intellectual figure of outstanding importance is Gian Battista Tuveri, from Collinas. He was a jurist and a minister with a keen eye on Sardinian politics, who devoted his entire life in favour of a fairer society and in defence of farmers. His most famous work is titled Del diritto dell'uomo alla distruzione dei cattivi governi' (1851).
A wide cross-section of history and local traditions is offered by the writer Antonio Puddu, from Siddi, whose works focus on characters and places revealing the most genuine aspect of farming civilization. Among his works is the novel Ziu Mundeddu, winner of 'Grazia Deledda' Award in 1968.
Sergio Atzeni is an author from Guspini, whose remarkable narrative production tells of a world closely linked to mines, in a few unmatched works such as Apologo del giudice bandito and Il figlio di Bakunin. The latter inspired the homonymous movie, in 1997, by the Sardinian film director Gianfranco Cabiddu.
Yet other writers, apart from those who were born in these places, were fascinated by this territory, so that they decided to set some of their works here. Such is the case of the famous Piedmontese writer/journalist Giampaolo Pansa. In his novel Ti condurrò fuori dalla notte, the story of his characters is enframed within the dismissed mining areas of Arbus,Ingurtosu,and Naracauli.
Many local writers have dedicated a wide space to articles about the history of this area; in particular, they wrote about mines, traditions and customs. The widespread enthusiasm for reading and writing is celebrated in a number of occasions and important events: among them, the best-known is undoubtedly the National Literary Award 'Giuseppe Dessì'