Theme itineraries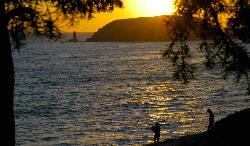 Thanks to its cultural richness and landscape variety, the provincial territory offers countless itineraries: from environmental to historical/cultural routes, from food-and-wine to sports itineraries addressed to hillwalking or cycling enthusiasts, and much more.
Wildlife lovers may prefer discovering amazing paths among rugged mountains, landscapes of gentle slopes, marshy wetlands or coastlines of evocative beauty.
With some luck, a number of protected fauna species might be encountered in a rich vegetal biodiversity.
Cultural itineraries, on the other hand, will take visitors to find out picturesque corners among ancient walls, religious settlements, old rural churches, archaeological sites of Nuragic, Phoenician/Punic and Roman ages, in addition to sites of industrial archaeology throughout mining areas.
Touring among historical places and monuments may be coupled with an approach to the secrets of an ancient know-how, preserved by local folklore, whose traces can be identified in a number of activities and craftsmanship products, as well as in the customs, uses and festivals of these lands.
Not to be missed, food-and-wine itineraries are closely linked to local folklore; they offer the pleasure to taste delicious dishes, while taking a chance to hand down a century-old culture and its flavours.