Skip navigation bar and go to contents
I Land Medio Campidano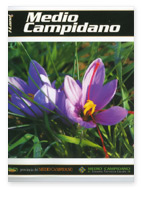 n.26/2009 -
Introduction
The Medio Campidano Province was established by unanimous decision of the Regional Parliament of Sardinia in response to the strong appeal far local governance presented by the 28 Municipalities which, with effect from May2005, have been grouped under this new Authority. This maybe called the Province of the Municipalities, which are always involved in all decisions, since they are active players in an authority that bases its policy on choices shared by all stakeholders.
The Province covers a relatively small territory (1516 km2) but one which embraces some inestimable treasures:
The nature area of mount Linas with its ancient mining centres at Montevecchio and Ingurtosu, the imposing coastal dunes of Piscinas and Pistis, the softly-rounded hills of the Marmilla with their majestic nuraghic and Roman bath remains, and the Giara tableland with its wild horses.
At the centre of this territory stretches the Campidano plain, with its farming landscapes and openfield crops based on millenary traditions
Ali these cultural, environmental and production resources are of international importance and well deserve being enhanced.
The task of this new Province is exactly that - to shatter the silence which has existed all too long, and to do this, what better tools than the dedication and hard work o fthe people who call it home?
The section of I-Land are: