Atmosphere - Flight Magazine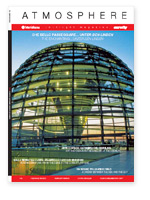 n. 119 - Flight Magazine Meridiana

Local Tourism System
The territory of Medio Campidano's Local Tourism System is situated in the west of Sardinia, very close to Cagliari, the capital city of the Island. The landscape is extraordinarily varied, with an unspoilt natural environment, the crystal-clear waters of the Costa Verde and the extensive sand dunes at Piscinas, the highest in Europe. There are historical remains in the mining areas of Naracauli, Ingurtosu and Montevecchio, whose settlements and industrial archaeology are UNESCO world heritage sites. A little further south stands Mount Linas with holm-oak and yew forests, the highest waterfalls in Sardinia and a wide variety of wildlife, including Sardinian deer and golden eagles.

On the opposite side are the basalt plateaux of the Giara di Siddi and Gesturi-Tuili-Setzu. The latter is a natural oasis, the only one of its kind, that is entirely covered with Mediterranean scrub and is the habitat of the legendary wild horses that roam amongst the cork oaks and small pools covered with white buttercups.
In the interior, the gentle hillsides of Marmilla are dotted with numerous archaeological monuments, such as the Domus de Janas, nuraghs, the giants' tombs, Phoenician and Punic sites and Roman and medieval remains. Here, the greatest expression of Sardinia's plex "Su Nuraxi" at Barumini, also a UNESCO world heritage site.
At a few kilometres from the centre of Sardara, Aquae Neapolitane, or warm thermal springs, have been frequented since antiquity and their curative properties are still used by two modern spa centres.

During the Middle Ages, Medio Campidano played an important economic role and was an essential strategic location as it stood between the two giudicati of Cagliari and Arborea. Dating back to this period are the castles of Monreale in Sardara, Las Plassas, and the fortified castle in Sanluri, the island's only complete castle, which now houses important museums.
The characteristic architecture of the towns has been skilfully preserved and enhanced.
The "ladiri" walls made from straw bricks and mud or stone are still clearly visible and are an indication of the agricultural and sleep-breeding tradition that is still plays an active part in the economy of the territory. Along the streets of the towns there is invaluable evidence of religious architecture with fine examples of Romanesque and Gotic-Aragonese churches which contain important 16th-century works of art, such as the retable by si Castelsardo at Tuili and by Pietro Cavaro at Villamar.

The countryside jealously protects its characteristic rural churches which are enlivened by the religious festivals that mark the seasons of the agricultural year.
Medio Campidano is called the Green Province because of the excellence of its wine and food products, such as bread and cakes, sheep and goat cheese, olive, oil, local wines, pulses, artichokes and saffron. Here, colours, flavours and aromas blend to create simple mixtures that are always rich in originality and goodness.
Accommodation and tourist services in Medio Campidano offer everyone the chance to enjoy relaxing and comfortable holidays.